Monthly Archives:
May 2016
Welcome to STAS, LLC official site!
STRATEGIC TRANSACTIONS ADVISORY SYSTEMS team
Starting from now you can be sure that there is somebody who knows,
cares and does all what you need (if you are honest with us and your actions are legal ones!).
We are looking to find the right way for your need to move from dreams to projects!
You are in the middle of finding the right question to work for the right answer?
All we want is just a little Love and We will bring the future to you!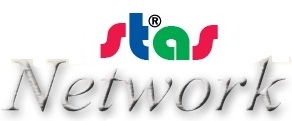 America is on a verge now. How will be, what will be, when will be…The investments and the "so called Advisers…" went bad because for them "The world is ONLY USA" and that's it! Also "follow the crowd" … is what American people keep going … not smart investors, or smart bankers. The truth is that "when the state covers all the stealing and cheating" worst that in post-communism countries, you can't get better! Only Top 5 Bankruptcy clear more than 3,000 billion dollars …. poor small investors ….The "hole" in the DOD is bigger than 6 trillions USD …  back in 2010 after 10 years of USA experiences I decide to experience China. So I Moved over Hong Kong and Shenzhen. And I learn hard, on my money, "The 5,000 years old Chinese culture of doing business"! was a great experience by inventing stuff, developing, sourcing, promoting, producing and sold them worldwide! I did great but have bad partners. My father use to say "My son, The school is expensive when you don't pass it at the right time and with the right teachers"! He was a teacher himself. Most of the time I didn't listen him… That It cost me a lot!
After discovering the way of "eating the Chinese noodles" I had started working in their style. I develop my "quanxi" around my business. I had multiple meetings with potential investors in Las Vegas, Los Angeles and Europe to promote and propose to invest in Chinese market. Everybody was talking and gave me lessons when they don't even saw Shanghai by night or having experienced Shenzhen… As I predicted Alibaba.com did it big, of curse on their own way but on American's money!! Of course the main two "Investments funds" who buy 22% of the IPO shares are own by Chinese … but with 11% on American money , the Chinese company get over 10 billion dollars out of USA !!! I didn't saw one article about that . Only about : the biggest IPO ever … The smart Chinese … the extraordinary platform … all BS.
So now get back to 2016: the challenge of 2016 my colleague is … to start smoking: cigars in Cuba and legal weed in US …. Cuba's dream is to become a "small look alike Romania of the '90 " and will be in 20-25 years. Why? Because is closer to America than China and as Hong Kong has a history with UK , Cuba has its history with US!
The problem of investing now is that average people are in deep leak of cash and we( as advisers and consultants) are looking to find a solution that can administrate millions of accounts in real time for small amounts with zero costs if possible.
Let me tell you something: We have this solution! A full "Turnkey" financial platform in Los Angeles, CA.
After 15 years on developing a financial platform, we are in position that we need an final investment to have our own banking license. We put everything by now in cash, work, assets, worldwide development and more. Our project need a strong capital infusion to start developing our cards solutions for money transfer, micro-payments, travelers cash, philanthropy, payrolls, loyalties programs, charities and MMJ industry.
We have is a full electronic transaction platform with a full operational data center located in LA and our solution is able to do all what VISA and MC does but in real time with ZERO transfer cost between accounts. Is that something? Of course!
We have all the equipment proprietary, patented or patent pending and we can start issuing cards.
So if somebody is looking to get in the big league – banking and payments processing … now is the time and we are the solution!