eCommerce
The 7 steps in developing a
strong eCommerce site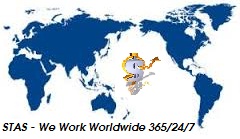 1. Starting  – Creating your online presence
From web design, branding and digital strategy to hosting, your proposition and market reviewing, this section of eSeller takes you from "We should be online" to "We're online!".
2. Promoting – How to market your product and site
In this section, we focus on acquiring customers' attention – whether converting your current customers to online devotees or attracting new customers via the web. It's all about building the customer base that fuels your top line turnover.
3. Selling – Getting your products on the web
Managing a 'selling website' requires product information, inventory management, product feeds, order management and supplier management, all working in harmony. This section focuses on solving the challenges of selling your products efficiently and scaling to enterprise levels.
4. Delivering – Getting your products to the customer
From the moment a customer adds an item to a basket and checks out, the machinery of e-commerce kicks in payment and fraud management, order management, pick-pack-despatch, warehousing, logistics, and distribution. Sadly, not all orders or customers are perfect, so read on for insight into customer service, complaint management and returns (or reverse logistics).
5. Retain – Keeping your customers happy and coming back for more
Making a sale is a cause for cheer, but for online retailers, true satisfaction comes from making repeated sales to customers over time. In this section, we consider customer retention: follow-up marketing, segmentation, campaign development and the gamut of customer relationship management.
6. Expand – How to grow your business
In this section we show you how to build upon your online selling to add in the best of store and multichannel (click and collect, in-store inventory, store guides, enhanced point of sale and staff training), mobile (both as a sales channel and to support the store and information gathering) and international growth.
7. YOP – Develop Your Own Products
In this section we show you how to close the circle in YOP – Developing Your Own Products (This includes the project, the product, the name, trademark registration, industrial design and product development, sourcing for raw materials, production, logistics, packaging, shipping, export-import, taxes, distribution, sales, marketing ), and developing the full line.