Welcome from Florin SUCIU
Hi, My name is Florin SUCIU
and my Question is :
What can we do for you?
Business Consultant and
European Union Projects Manager
Read my lips:
The EU projects are the most regulated ones
in the international financial market!
We at STAS, LLC USA are focused
on bringing a "fresh approach"
in Investments and banking industry
in the troubled American markets run
by big dinosaurs and with no
"care for the people or business"
only for the "sponsors"!
All the ones who think
they control all the money,
they don't, anymore!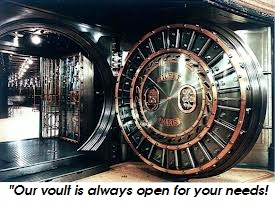 We know that the future is not any longer based on the "past experiences"
and "spreadsheets" when all these brought so many problems in recent past to everybody.
Let us face this truth about
the "money flow control": In the actual banking system,
there is no way for a decent business to get them in their hands!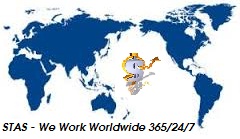 That's why we need to develop our own banking system
based on trust and efficiency with no commissions, no hiding costs,
no BS only based on your cash and your access 24/7 to them!

A "big businessman" in Las Vegas a time ago
told me as a developer and thinker this:
Instead of investing a little now in you,
I'll buy you in a year for ten times more
after you prove yourself!
This what is America now:
let others do all the work and come later and buy them out
They just want to steal the idea and try to do it later by themselves!
We think that the development of the technology and society itself
is based on "intelligent and devoted people " with opportunities of conclude themselves.
All the rest, is just what I call, "zuchersmanism"- a big lie nice warped
and "faces on the screen" to do their "Hollywood part "
in front of another "zuckesmans or wanna be ones".
I personally develop one of the first ancient version of "Facebook" in
my project "Cybermentor" 10 years before this buffoon…
and other like me did the same all the time.
Usually for this "wannabe zukersmans" takes 6 to 10 years to " re-discover the warm water …" and
suddenly a very far far ant or an investment fund" give them 100 millions to do that … How convenient…
They left college ( becose they can't finish it) they start working in a garage …
like 60 store building with 2,000 employees  …
Who buy that anymore?  You can have this no longer in the worst movie in Bollywood …
This is no longer "The American dream! is The American lie!" …but lets get back to why we are here"
WHAT CAN WE DO FOR YOU?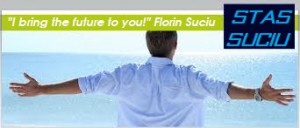 So dear developers and thinkers and improvers – lets us help you with whatever you need to succed!
All my best and be sure that there is a solution for any investment or project you have.
Just ask for help and, most important, accepted!
Yours,
Florin Suciu